We're here for a good time 2023 Tour
Just a few of our upcoming shows.  Hope to see you there.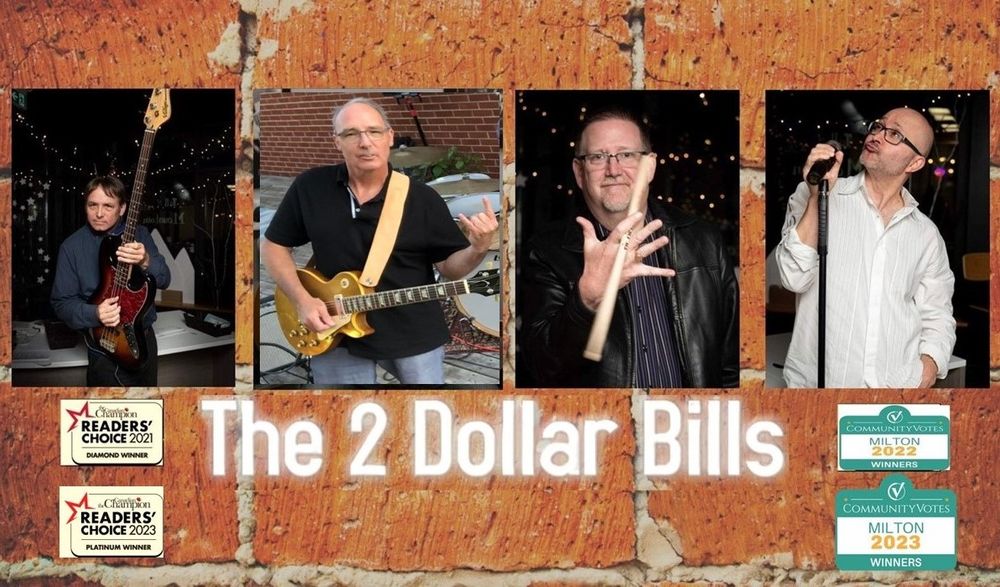 A bit about us...
What do you get when you combine a music studio owner/supply teacher, a project lead, a sales rep, and a health care professional? Milton's own, the 2 Dollar Bills, playing the best of pop, rock and dance.
With songs from the 70S, 80s, '90s and the early 2000s, our M.O. is to always rock the house.
To contact the 2 Dollar Bills, visit the Contact Us page.